Honda Gyros/Parts for Sale!
(updated 05 August 2009)
We love us our Honda Gyros. Greg was looking for a pit scooter some years ago, and got introduced to the Gyro from a fellow racer. Seems most tracks ban "two-wheeled motorized vehicles" from the paddock, so the answer is...a three-wheeled motorized vehicle! Works great, too, catching a lot of folks off-guard due to their quirkiness. Joe DiMinno likes to joke about them, but we know better: we've rarely seen him grin so hard as when he's riding one of these around... <grin>
There are two basic styles that were imported to the US: the 1984 NN50MD Gyro, which looks like a converted Spree (available in red and blue) and the 1985-86 TG50M Gyro, which looks like a min-chopper ('85s were black, 86s were red). Greg watches for these on eBay and Craig's List, and buys them for parts and restoration when the prices are right.
We currently have had five Gyros, one blue '85, one red '84, two black '85s, and one red '86. One of the '85s was in too bad a shape to resto, and that's the one you see with parts for sale below. Greg has resto'd the '86 to good working condition and that's the one that's for sale below. The red '84 got sold to AJ Nealey last summer, and we're keeping the fully-restored blue '84 and black '85.
We really like these scooters. If you need parts, or know of a Gyro for sale that we can buy, let us know; we'll make sure it's taken care of.
Check our eBay store all items for sale!!
http://stores.ebay.com/kakashiracing
1984 Honda NN50 Gyro Parts for Sale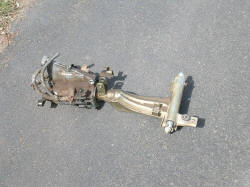 Two swivel assemblies, one for TG50, one for NN50 (are they the same? Sure look it.)
1985 Honda TG50 Gyro Parts for Sale
As removed from a ~3400-mile Gyro. However, I never started nor drove the bike, so parts are sold as-is with no promise of operation.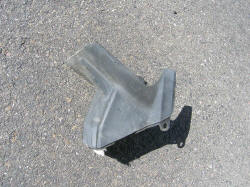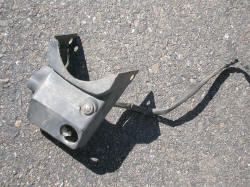 Ignition covers/low oil lamp. I have two of the top one, one without lamp.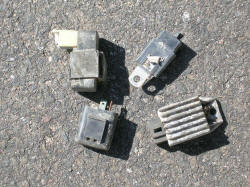 Assorted relays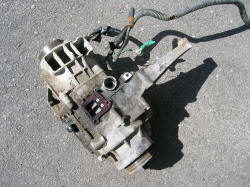 Engine, minus piston, cylinder, and head. Includes generator/alternator. I've actually got two of these.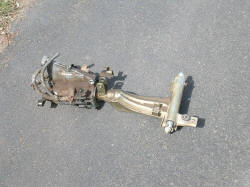 Two swivel assemblies, one for TG50, one for NN50 (are they the same? Sure look it.)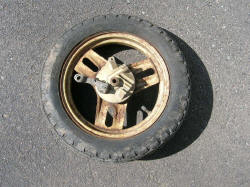 Front tire with brake assembly. Surface rust on wheel, shoes look nearly brand-new.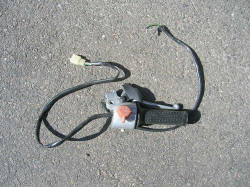 Right hand controls, with lever, start/kill switch, brake light switch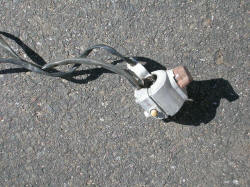 Additional right hand switches, without grip, lever, or brake light switch.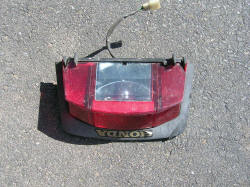 Rear tail lamp assembly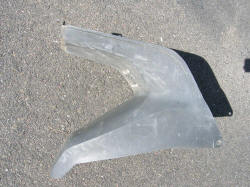 Under seat/tank cover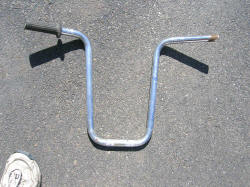 Handlebars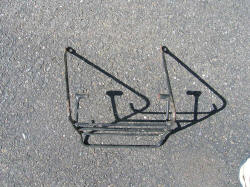 Rear "luggage rack". I've got two of these.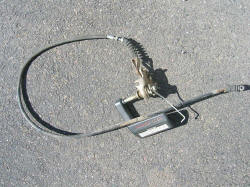 Two Parking brake levers, one with cable. Cable in good shape, moves freely.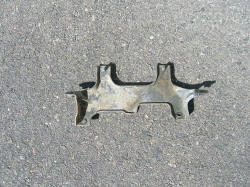 Rear engine cover bracket.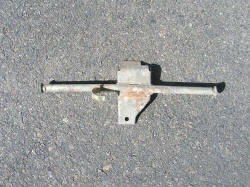 Front engine cover bracket. Some surface rust.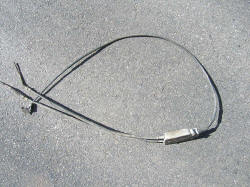 Rear brakes cables. All move freely, nothing stuck.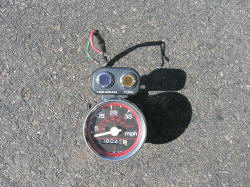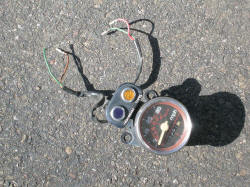 Two speedometers, one from the black '85 and another that I bought last year as a spare.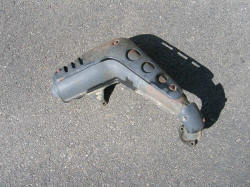 Muffler. Looks in good shape, no visible rust nor sounds of anything loose inside.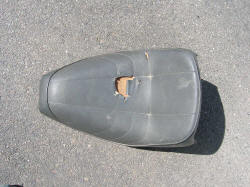 Seat. Structurally good, obviously needs covering.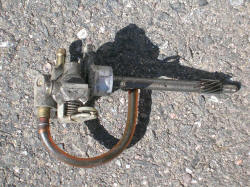 Oil pump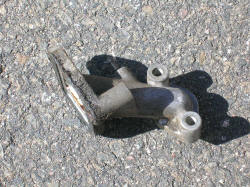 Intake manifold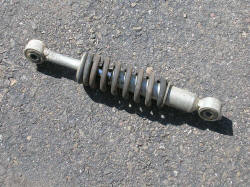 Rear shock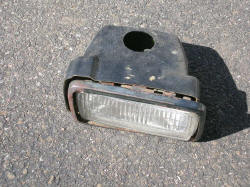 Headlamp assembly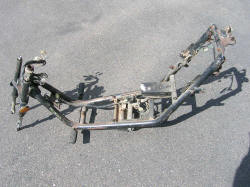 TG50 frame, with front forks, with wiring harness, without turn signal stalks/head. No title.
For Sale, 1986 Honda Gyro - SOLD!!!!!
Indicating over 8,000 miles. Pretty good shape, it started right up and drove fine after I charged the battery. I had to fix some missing/broken lenses on it, replaced the missing speedo cable, fixed the stuck rear brakes, but otherwise it's in good shape. Seat cover is not stock, as you can see some of the plastic is broken (floor) or missing (battery cover, engine top cover). Outstanding issues to fix before sale: missing RF (front) brake cable and fuel leak. As noted both will be fixed prior to sale.
Willing to ship, but you'll have to do all the arrangements and payments for that (I've used HaulBikes.com and uship.com in the past with satisfaction.)